René Vreeswijk
René Vreeswijk is the founder of Agrifoodcareer. He started the business to be able to support employers and job seekers in the Dutch agri-food sector.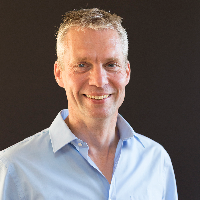 René is graduated in intensive agriculture at Aeres University of Applied Sciences. He completed his education with courses in environment, media and communication. After his education he developed himself as a sparring partner for entrepreneurs in the agricultural sector, discussing current - and long-term issues. His urge and ambition to start new initiatives inspired him to start Agrifoodcareer in 2006, after five years of working at a recruitment bureau.
René is a passionate person who is persevering in his search for the right people and solutions. Together with his clients, René explores all possibilities and is open and honest in his opinion. His overall aim is to compose the right matches in every situation.

René and his wife Rianne have a son and a daughter, Jip and Sterre. Since recent times he is active at Sports club Reeuwijk in a running group.

T.a.v. René Vreeswijk
Ekster 8
2411 MT Bodegraven
Tel: +31 (0) 6- 22 10 81 04
Mail: info@agrifoodcareer.com
Chamber of Commerce: 281112569

René on LinkedIn