Data Analist melkveehouderij
Other details
Match criteria
Let op: Deze vacature is vervuld
Job description
Begrijp je hoe een melkveehouderijbedrijf gerund moet worden. Kun je snel de relaties leggen tussen belangrijke prestatie indicatoren die nodig zijn op deze hightech zuivelbedrijven? Heb je affiniteit met statistiek, om onder andere correlaties te leggen tussen oa. diergezondheid, veevoeding, vruchtbaarheid en dergelijke zaken? Dan is deze functie interessant voor jou!
Als Data Analist ga je melkveehouders (wereldwijd) helpen om hun bedrijfsmanagement nog beter aan te sturen. Door grote hoeveelheden realtime informatie, direct afkomstig uit het managementsysteem heb jij alle big data bij de hand. Deze taak gaat helemaal over het identificeren van de minder voor de hand liggende correlaties in die gegevens en het bouwen van modellen voor voorspellings- en optimalisatiedoeleinden. Je werkt natuurlijk met ingenieurs en collega's die goed thuis zijn in de agrarische sector.

Job requirements
Je hebt een agrarische achtergrond en werkt graag met cijfers. U hebt een project uitgevoerd dat uw numerieke inzicht toont en uw vermogen om correlaties binnen gegevens te detecteren; dit kan een gegevensproject zijn geweest voor een zuivelbedrijf.
Bovendien ben je in het bezit van:
een HBO / WO niveau
aantoonbare werkervaring of een achtergrond in de melkveehouderij;
een bewezen achtergrond in het verwerken van gegevens binnen de melkveehouderij, bijvoorbeeld een stage of eerdere werkervaring;
expertise in visualisatie (bijvoorbeeld ervaring met Tableau, Qlickview);
ervaring met het verwerken van gegevens (SQL en Python); ervaring met analyse.
Location
Rotterdam
Contact person
More information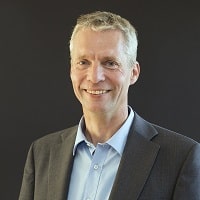 Open Application