Data Scientist
Other details
Match criteria
Let op: Deze vacature is vervuld
Job description
You have the capability to structure data from 30k active data systems, of which 90% is available in real time. Now that's big data!
To achieve the best results, it is important to gain insight into all facets of the dairy farm. From animal welfare, rations, grazing to reproduction and robotic performance. General business management and daily routines are also important. Our Farm Management Support System translates company-specific data into practical improvements on the farm.
You can find correlations in unstructured data and make predictions using machine-learning algorithms and transforming that into usable models for farmers. You know fully well that dairy farmers want to use the data to make their company perform better. We desire to use the data to help them in this and make our robotic products smarter and smarter. You have the ability to determine how we can make an autonomous feeding robot become more sustainable by making it taking routes that are more efficient. For instance, predict the influence of certain types of nutrition on milk quality. You may also know how to better structure and optimize preventive maintenances. The big data of our 30k users holds even more secrets, ones you will decipher.
Job requirements
You are new to the field; yet do already have some familiarity with the techniques and systems that come with the job as a Data Scientist. As the application is built in Python, R and SQL, it would be very convenient if you have experience in programming with these languages.
A Master's degree in fields such as: Physics, Mathematics, Economics, Econometrics, Computer Science or Informatics:
A minimum of 2 years of experience;
An inexhaustible urge to mine data for secrets;
The drive to develop a department together with your colleagues;
No distaste for cows :-)
Benefits and Compensations
Exellent compensation.
Company profile
Our client is a high-tech innovative company in the livestock sector
Location
Rotterdam
Contact person
More information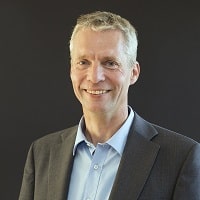 Open Application