Process Technologist
Meer details
Match criteria

Would you like to learn and develop in a food technological product environment? Independently but also with good guidance, work your way up to a process technologist? You want to grow and develop in an international playing field? Want to form the connecting link between Service and Sales? Then Nothum is the right place for you!
What you're going to do:
Being able to install and commission machines (plug and play)
Communicate effectively with customers
Provide timely communication with your supervisor to ensure proper customer service
Provide technological expertise and service execution
Provide support, input, and feedback for new and innovative machinery and processes
Work with customers on line process optimization to ensure success of all Nothum machinery
Answer sales questions regarding technological risk assessment
Participate in assessment, review and kick-off meetings and provide performance documents
Provide timely reports to ensure proper communication internally and externally
Provide continuous feedback from standard machinery to ensure system functionality

Who are we?
Nothum is a family owned and operated company founded in 1971. We are at the forefront of developing groundbreaking equipment for the food industry. We specialize in coating and frying equipment. Due to our continuous growth we are looking to grow our team by adding process technologists.
What's in it for you?
Work for a company that is growing and wants you to grow at the same time which will help you develop your skills and expertise
During the first six months you will be intensively supervised by experienced process technologists
Gain actionable goals and access to our global knowledge and customers
There is room for your own input and time to develop yourself into a process technologist.
Lots of freedom and independence and the possibility of working from home when you are not traveling
A nice appreciation in the form of an attractive salary, laptop, business/credit card, own telephone expense allowance
You possess
A sober, no nonsense work ethic
Affinity with food technology, process technology
In possession of driving license B, because of independent travel
Strong communication skills in English language skills (oral and written)
Possesses a driven, proactive, customer-oriented attitude
Willingness to travel. Flexible and frequent travel (30-40%, often Monday-Friday but also sporadically weekends)
Your work stops when the job is done and the customer is satisfied
Locatie
Boxtel
Publicatiedatum
19.01.2023
Contactpersoon
Meer informatie?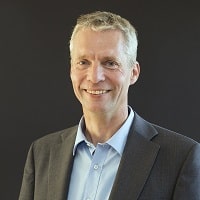 Open inschrijven