Qa manager
Meer details
Match criteria
Job role
Join us and you'll became a part of a smart, driven team that shares your passion for exploration and discovery. With revenues of more then $10 billion and the largest investment in R&D in the (non food) industry, we give our people the resources and opportunities to make significant contributions to the world Safety.
In the job of Qa Manager you are responsible for:
Ensure site (allocated sites) compliance with applicable regulatory authorizations or permits. More specifically to review, assess, submit or modify authorizations or permits pertaining to MOT, GMO, ICPE.
Ensure Biological & Environmental permit conditions and reporting requirements are met.
Coordinate regulatory agency inspections for biological/chemical laboratories, occupational health
Establish a control process for biological agents or samples used on site and review/approve incoming materials / samples to ensure bio safety or bio security compliance
Carry out the role and duties of site biological safety officer.
Participate as subject matter expert on the Life technologies global bio safety committee
Conduct environmental health & safety training for all employees
Conduct periodic inspections to ensure that laboratory EHS standards are routinely met.
Inform management of any unsafe acts, conditions, or significant exposure that may lead to ill-health or injury.
Investigate accidents, injuries and incidents involving biological agents. Report to management and Life technologies
Implement action plans from recent site EHS assessments.
provide input with respect to the potential for adverse health effects from biohazardous agent use, the feasibility of prophylaxis, and the need for health surveillance
Consult appropriate occupational health physicians to establish and maintain a health surveillance program to ensure that Manufacturing and R&D employees receive any necessary medical surveillance
Develop emergency plans for handling accidental chemical or biological material spills and personnel contamination. and investigating accidents involving biological agents .
Validate methods for elimination of biowaste and train employees on those methods
Requirements
Bachelor Degree (for instance: Biology, Food, Microbiology)
English and Dutch or French
EHS education such degree in EHS / Risk Management/ Nebosch/ IOSH or equivalent (nice to have)
Lean / PPI experience (nice to have)
Personal skills
Open, loyal Person looking for improvements and is able to influence in te organization matrix.
Locatie
Zeewolde
Contactpersoon
Meer informatie?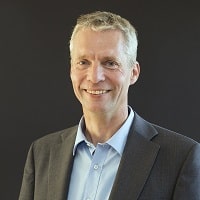 Open inschrijven