Commercieel Management Trainee
Other details
Match criteria
Functional role
Inkoop/Logistiek
,
Marketing/Sales
Job description
Wil je samen met ons meegroeien en ontwikkelen? Stap dan in ons traineeship Commercieel Management.

Wat zijn de werkzaamheden als Commercieel Management Trainee
Onze klant groeit hard! Na een recentelijke samenvoeging is men tot voor kort gegroeid naar een organisatie. Door deze expansie zijn wij volop in beweging om met elkaar te bouwen en te werken aan deze nieuwe organisatie. Daaraan kun jij als trainee volop aan deelnemen door eigen inbreng en initiatieven mee te brengen en mee te denken zodat wij gestaag vooruit kunnen.
Job requirements
Een prachtige kans om zelf jouw carrière vorm te geven. Binnen een half jaar ontwikkel je je tot een allround commercieel professional. Vervolgens heb je ruimte om je te specialiseren binnen de organisatie, bijvoorbeeld richting inkoop, verkoop, logistiek of R&D. Men wil graag veel opties en kansen samen met jou openhouden, want daar waar jij energie van krijgt, ontstaat met elkaar een nog beter werkend team.
Benefits and Compensations
Een HBO-/WO-diploma
Een sterke affiniteit met de agrarische sector (door interesses en/of achtergrond)
Een positief gedreven houding
Een ondernemende, leergierige mentaliteit
Company profile
Werken voor de organisatie betekent elke dag 'go for it'! Dat is de kenmerkende houding en drive van het bedrijf. Als klantgericht bedrijf, heerst er een nuchtere no-nonsens mentaliteit in het team dat voor elkaar klaar staat. Naast een prettige werkomgeving, wordt een uitstekend salaris en uitgebreide groeimogelijkheden geboden.
Company culture
Onze opdrachtgever is actief in de diervoederindustrie en aanverwante sectoren.
Location
Rotterdam
Publication date
17.05.2022
Contact person
More information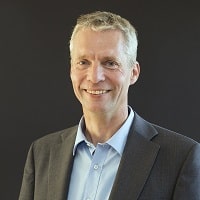 Open Application