Area Sales Manager
Meer details
Match criteria
Let op: Deze vacature is vervuld
Responsibilities
• Increasing sales revenue
• Technical service and support for several foreign trading companies
• Commercial support of key accounts and projects
• Technical support for products in need of explanation and for their technical application
• Launch of new products
• Room for own initiative
• Elaboration of sales budget

Experience
• Bachelor/Master degree (preferable in agronomy, animal nutrition or sales)
• Person with cultural background from the sales region is wanted
• 3-5 years in marketing and sales in animal nutrition is desired
• Commercial mind-set and result-oriented worker
• Good negotiation skills
• Excellent verbal and written communication skills (English and French), including the ability to present and explain sales information clearly to a variety of audiences
• Affinity with: monogastrics, B-2-B and Information technology

We are offering you
• A interesting position, operating in an international, stimulating and dynamic environment
• The opportunity to work & develop within a market leading, international, organization
• An attractive salary, 40h/week
• Location: Den Bosch
• Territory Size: Africa, Middle East
• Travelling: 10%

Company
Champrix is making part of a financial strong business group. The Baltussen Wanroij Group te Vierlingbeek. The organisation is active worldwide in trade of: mushrooms, feed, and distribution of mushroom-breed and export of additives. Companies who are related to the activities are: Champfood International, Lambert Spawn Europe BV and Nusana.

More information or interested?
The recruitment and selection for the Area Sales Manager is exclusively outsourced to Agrifoodcareer (www.agrifoodcareer.com). For more information, please contact René Vreeswijk 06 22 10 81 04 .

Locatie
Den Bosch
Contactpersoon
Meer informatie?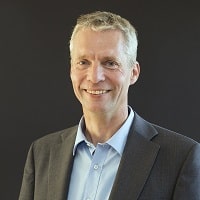 Open inschrijven