Management Trainee
Meer details
Match criteria
Functiegroep
Management
,
Marketing/Sales
,
Inkoop/Logistiek
Introduction Marvesa Group
Marvesa is a leading company in the supply of functional oil solutions for the animal nutrition and renewable energy sector. Our product portfolio is highly diversified over a range of specialties and commodities, creating a high pace dynamic environment. The main base of operations is located in the Netherlands, while our sourcing and sales activities span the globe. Thanks to our end-to-end service proposition, diversified product portfolio, and global reach, we optimize supply chain efficiency, providing added value to both our suppliers and customers.
Under the umbrella of Marvesa Oils & Fats (MOAF), we focus on delivering total feed solutions to our customers; from standard commodities to customer specific blends developed by our own R&D department. Further, we continuously strive to enhance our relationships with customers by not only working with them to find solutions to current issues,but anticipating their future needs.
Marvesa Energy and Biomass (MEAB) is responsible for the sourcing and sales activities of the technical markets. Our strength in supply chains and logistics enables us to maintain a competitive edge.

The Traineeship
As a growing organization, we are searching for a highly motivated individual interested in developing their knowledge in sales, purchasing, logistics, nutrition and quality. With our management traineeship you are trained to become one of the future leaders of our organization.
The traineeship is structured with an overarching goal in the form of a business plan which will be tailored to your future ambitions within the company. The program consists of a minimum of 3 departmental rotations. At each department, you will be taught specific skills and knowledge to successfully complete your assignment and prepare you for your future role.
A mentor will be assigned to you from the current management team. They will guide you throughout the program. Together you will tailor the program where needed and make sure your journey at Marvesa is consistently challenging and fruitful.
The traineeship will last between 12 and 18 months. At the end of the program you will assess your overall traineeship with your mentor and fine tune your business plan to finally present it to the entire management team.
Your traineeship summarized:
12 – 18 month traineeship
Rotation between 3 different departments
Assigned management team member as your personal mentor throughout the traineeship
A chosen assignment to present to management towards the end of your traineeship
Specific learning and skill objectives within each of the departments.
Clear evaluation after each department rotation
Exchanges with related companies
Your qualifications
Ambition to learn every day
Excellent communication and teamwork skills
Flexible, resilient, and reliable
Strong organizational skills
What we offer
An exciting work environment in a fast growing international and friendly team
Flat hierarchy and quick decision-making
Option to work remotely
A salary fit for the position
Personal responsibility for tasks
28 vacation days (based on a 40 hour work week)
Excellent pension plan with low employee contributions
Compensation includes a monthly salary and bonus fully discretionary to the management
The opportunity to contribute your own ideas
Locatie
Ypenburg
Publicatiedatum
01.09.2023
Contactpersoon
Meer informatie?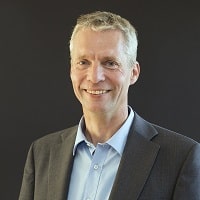 Open inschrijven