Quality Assurance Employee
Meer details
Match criteria
Let op: Deze vacature is vervuld
About the job:
• Conduct all quality inspections in the area of assigned responsibility.
• Ensure to keep track, organise and stored accordingly guidelines. For the produced products, as well as our products manufactured by our co manufacturers
• Ability to respond to common inquiries or complaints from customers, regulatory agencies, or members of the business community.
• Activities will include Quality Assurance program management, for training and coaching of their production employees
• Prepare, execute/support in the necessary audits (approx. 10 per year like HACCP, IFS, excluding regular retail client audits
• Actively develop and improve skill set and abilities by keeping aware of QA industry trends and techniques.
• Support in weekly internal audit production plant Oss. In conjunction with the Qa Manager

About the team:
Our Quality team in Production is involved in any quality issues consequently food production. In addition, they work in close corporation with the customer quality team as well as internal departments like Product Development etc.
About you:
We are looking for a futureproof quality professional who is able to anticipate in quality for a fast-growing company.
• Food technology background and ideally you are looking for a second step in your career.
• You have experience in supporting internal and external audits, working with quality systems and experience of HACCP, IFS and Qc
• You have an eye for detail, able to communicate in a gentle but strong manner about this to your colleagues and live in the region.
• Fluent in Dutch and English
We are offering you:
• An interesting position, in a young and fast growing company
• Personal grow and development
• An attractive salary, €30-40K
• Location: Oss

More information or interested?
The recruitment and selection for the Qa assurance Employee is exclusively outsourced to Agrifoodcareer (www.agrifoodcareer.com). For more information, please contact René Vreeswijk 06 22 10 81 04 .

LikeMeat
The company is a well know food producer of healthy food products.
Locatie
Oss
Contactpersoon
Meer informatie?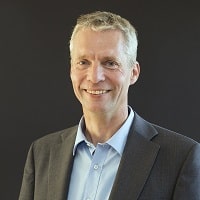 Open inschrijven